About Japan Audio Society
About Japan Audio Society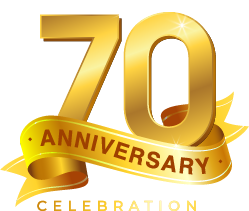 About Japan Audio Society
Soon after the LP analogue record was developed, research and experiment to pursue the High-Fidelity Sound had been started by pioneers in Japan. Japan Audio Society (abbreviation: JAS) was established in 1952 with effort of Kenzo Nakajima (a scholar of French literature, literary critic) and Masaru Ibuka (founder of Sony).
In 1992, JAS became the incorporated association with the popularization of the Audio and the Audio-Visual field.
The vision of JAS is "to create the society fulfilled with humanity and pleasure while extending the culture of music reproduction that is Audio culture". And along with this vision, JAS is making the best effort to create the new culture and market based on the progress of technology and consumption behavior with cooperation of the corporate and individual members who are working for the Audio and the Audio-Visual field while keeping traditional audio culture.
JAS is contributing to the improvement of technology of the Audio and the Audio-Visual field in overall, the growth of related field, the expansion of economy in the domestic market and the improvement of human life and culture through the various activities for hardware, software (contents) and viewing and listening circumstance of the Audio and the Audio-Visual field such as "investigation and research", "popularization and education", "settlement of standardization", "information collection and offering", "hosting the exhibition", "human resource development", "cooperation and exchanges with the related organization" and so on, while succeeding the technology and traditional culture of the Audio and the Audio-Visual field and from the view point of KANSEI (sensitivity) in terms of sound quality.
Fusion of beginner, enthusiast and professional
Fusion of home audio and mobile audio
Fusion of Visual and Audio
Fusion of analogue and digital technology
JAPAN AUDIO SOCIETY
Chairman Michiko Ogawa
3-4-13, Takanawa, Minato-ku, Tokyo Japan 108-0074
TEL +81(0)3-3448-1206
FAX +81(0)3-3448-1207
E-mail jas@jas-audio.or.jp
URL http://www.jas-audio.or.jp